ÜBER KRISTINA
Hallo,
Ich bin Kristina und leite Dich mit Freude durch Deine hoffentlich unendlichen Erfahrungen im Yoga.
Mein Wunsch ist es, meine Leidenschaft mit Dir zu teilen, Dein Herz zu erreichen und Dich so dabei zu begleiten, dass Du mit einem inneren Strahlen wieder nach Hause gehst. Denn "ist das Licht des Yoga einmal angezündet, erlischt es nie wieder".
Ich unterrichte bereits seit 2006 Yoga mit vollkommener Begeisterung. 2014 kam dann Aerial Yoga ergänzend dazu. Komm auch Du zu uns, werde Teil dieser tollen Gruppen und genieße jede Minute dieser Erfahrung. "Trust the process".
seit 2002 in der Fitnessbranche
AerialYoga-Ausbildung zur Aerialyogalehrerin
Fortbildung DANA® Aerial Yoga Flow und DANA® Aerial Yoga Deep
Yin Yoga Ausbildungen bei Stefanie Arend
Certified Inside-Flow Teacher
Prä- und Postnatal Yogalehrerin 100h, WAY Europäische Akademie für Yoga und ganzheitliche Gesundheit
Ausbilderin bei Safs & Beta Bildungsakademie, Intensive Yoga und Yin Yoga
Registered Yogateacher RYT500 American Yoga Alliance (AYA) und YACEP
Registered Pre-Postnatal Yogateacher American Yoga Alliance (AYA), RPYT
Heart of Sound Teacher Training bei Anandra George und Aleah Gandharvika
Kompetenzgeprüft durch die ZZP (Zentrale Prüfstelle für Prävention), Stress- und Ressourcenmanagement "Hatha Yoga"
Mitglied im Berufsverband der freien Yogalehrer und Yogatherapeuthen e.V.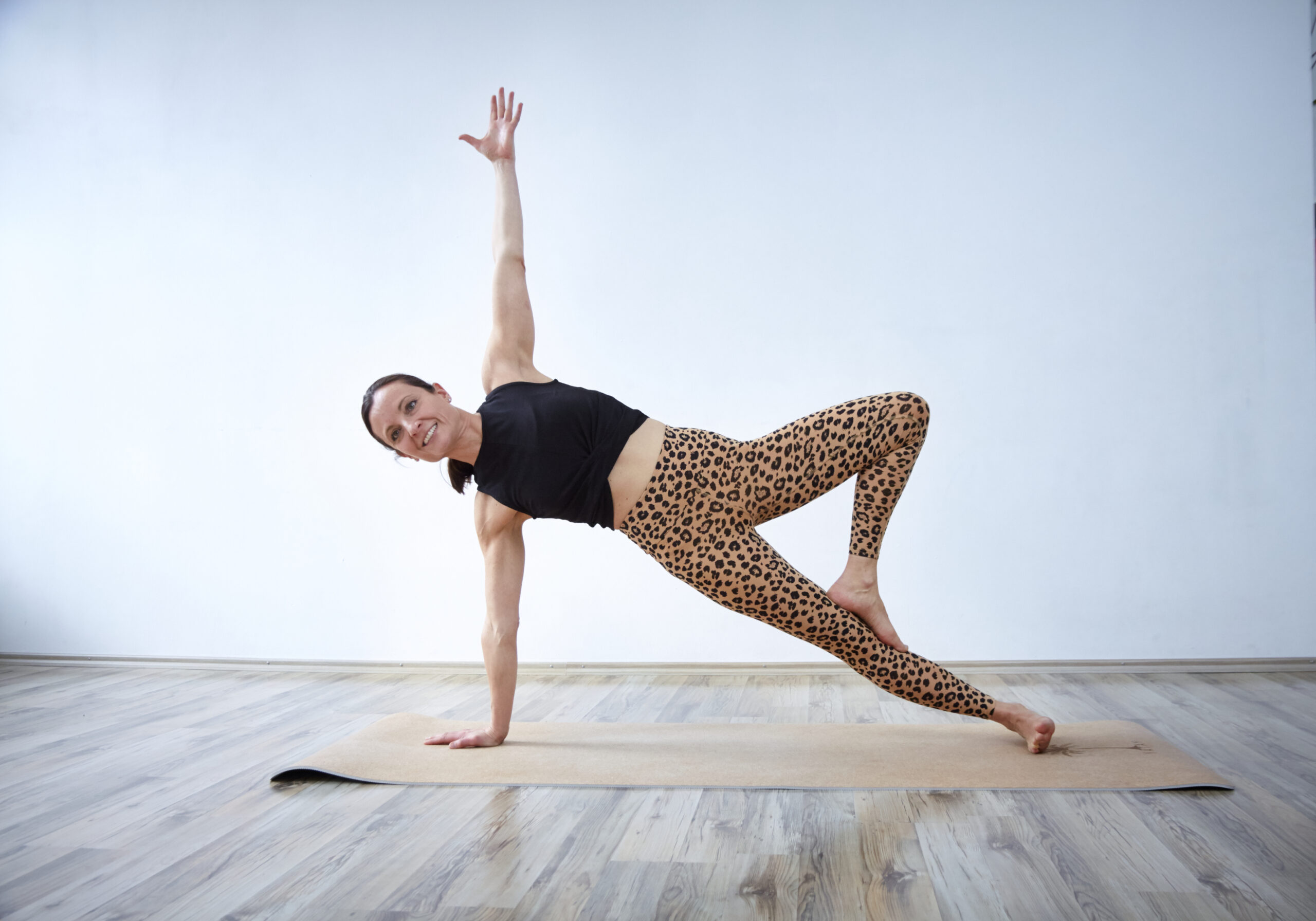 Kundenstimmen:
" Man merkt, dass Yoga zu unterrichten für Dich eine Herzensangelegenheit bedeutet – das finde ich einzigartig"
"Du schaffst mit Deinen Yogastunden glückliche Menschen"
"Es entsteht immer eine besondere Atmosphäre. Nach den Atemübungen (die du echt toll anleitest) habe ich bereits den Alltag vergessen und nach den Asanas fühle ich mich angestrengt, erleichtert und entspannt"
"Ich mag die Mischung bzw das Maß zwischen Entspannung und Anstrengung in deinen Stunden sehr! Ich finde deine Art, wie du einen lebendig und doch ruhig durch die Zeit leitest sehr angenehm"
"Kristina, Du machst Yoga aus Leidenschaft und Liebe"
"Für mich persönlich sind deine Vinyasa Stunden der perfekte Mix aus Spiritualität und Sportlichkeit. Es macht einfach nur Spaß "
"Deine wundervolle Art, wie du mit viel Begeisterung, Freude und Leidenschaft deinen Yogaunterricht gestaltest und uns daran teilhaben lässt"
"Du schaffst immer eine angenehme Atmosphäre und gehst auf deine Yogis ein (Wünsche, Wissensstand und Können) und vermittelst sehr gut das Wesentliche im Yoga"
"Du vermittelst uns, dass Yoga sich in unser Leben integrieren lässt und bringst verschiedene Aspekte des Yoga Wegs in Einklang. Immer tolle Übungsreihen, die man auf sich zuschneiden kann"
---
Kontakt: Kristina Reich-Simmons, [email protected]im.com